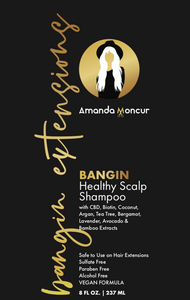 Gentle sulfate-free Healthy Scalp Shampoo incites scalp microcirculation while relieving your distressed scalp from irritations that prevents natural hair growth. Aids in removing and regulating excess sebum while saturating hair and scalp with key antioxidants that protect from environmental factors. Suitable for all hair types.
• Sulfate free
• Paraben free
• Fragrance free
• Vegan
• Safe for extensions
DIRECTIONS: Wet hair completely. Lather Scalp. Massage scalp for up to 90 seconds and enjoy the natural tingling sensation. Only use while having Scalp issues, not intended for long term use. Rinse thoroughly.